Learn more about Mesa Urban Garden and other things "green" at the Green Living Magazine March Issue Launch Party taking place just up the street from the garden. We'll be there selling our MUG mugs, offering free planting calendars and more. Full details below!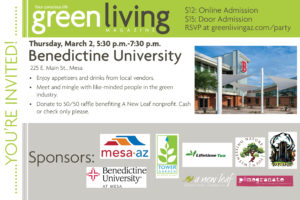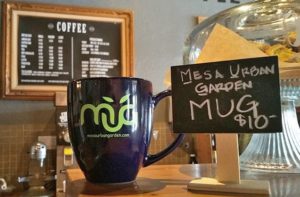 –Green Living Magazine Launch Party (learn more @GreenLivingAZ)
–March 2, 2017 from 5:30-7:30 p.m.
-Benedictine University Community Room, 225 E. Main
-Open to the public, especially those interested in an eco-conscious lifestyle.
-We are offering our MUG Facebook Friends a free ticket.
Use this site:   https://www.eventbrite.com/e/green-living-march-launch-party-tickets-32000968759?discount=COMPGL to RSVP!